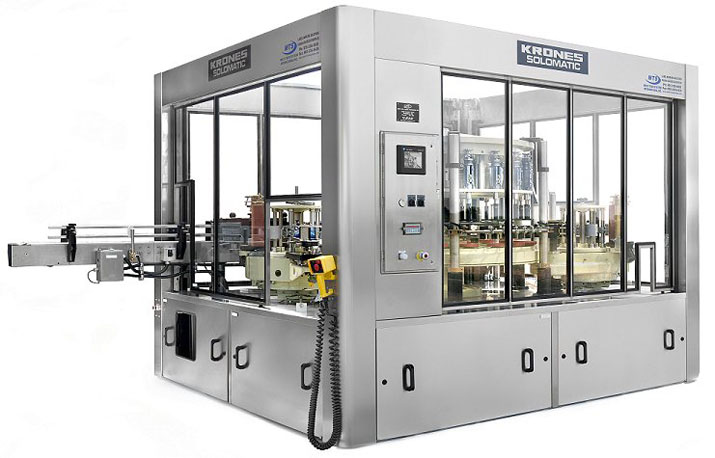 MTS has a long history of rebuilding labelers to the highest quality levels. Our experience includes all labeler technologies: Cold Glue, Hot Melt, and Pressure Sensitive. During our rebuild we strip the machine to its frame and give it a full mechanical and electrical overhaul to make sure it runs perfectly. We also have the engineering resources and experience to convert labelers to run products or labels beyond their original capabilities. As part of our rebuilds we offer a one year warranty to give you the confidence you need to chose a rebuilt labeler.
Our group of labeling experts rebuilt this Krones Canmatic and converted it to run shaped containers. This included the addition of a servo feed screw, conversion to maltese-cross cam bottle table, two set of change parts, and the addition of a Nordson contact-less hot melt spray system.
For more information on our Nordson hot melt spray system Click Here
This Krones Canmatic was rebuilt and converted to run shaped containers with a tamper evident neck band. It's been running almost 24/7 since it's installation. This rebuild required a custom maltese-cross cam, one set of change parts, MTS tamper evident banding system, an inspection system with rejection, and a Nordson contact-less hot melt spray system.
For more information on our tamper evident sleever Click Here
For more information on our Nordson hot melt spray system Click Here